"You are never too old to set another goal or to dream a new dream"~ C. S. Lewis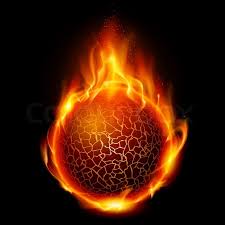 As I mentioned in my previous post, once my wife and I caught the FI bug, the momentum was amazing. It was like launching a tiny snowball down a steep hill, watching it gather more snow…growing bigger and bigger and bigger. But instead of a snowball, this was a FIREball.
From a historical-financial perspective, we had previously fallen for the siren's song of the banking industry and consumerism. Following my misguided mental model, I reasoned that because we made a decent income we, (OK, I), could buy  pretty much what I wanted, when I wanted it. We sometimes used credit and gave little thought to carrying a balance. My rationale was that the house would continue to appreciate in value and a quick refi would cover the accumulated debt when debt payments got too high. I argued that our annual salary increases would allow us to pay the higher mortgage payment. I was also resigned to the idea that Amanda (younger than me) loved teaching and wouldn't want to stop until her retirement age. I had planned to just keep working until she was ready to retire. By then our pensions and Social Security would certainly be enough to cover our expenses…or would they??? (Oh how I wish I knew then what I know now.)
Coming to Agreements
I believe the key to success for a couple pursuing FI is that you have to agree on stuff. Once we started thinking about more ways to accelerate the process, neither of us could seem to turn off our brains. Tons of thoughts and ideas (and questions!) were flying around in our heads. In order to share and process all of it, we stumbled (no pun intended) upon a strategy that really worked for us: walking and talking. Fortunately for us a local walking path built around a nearby golf course ended up being a great place for us to get in some serious exercise and process tons of ideas at the same time. We used to joke that it was there that we "solved all the world's problems" (well, at least those in our world, anyway). It was perfect. In the hour or so that it took to make the trek, we always managed to gain some clarity and logically plan for the road ahead.
Now They Call It "Hacking"
Clarity you say? Our walking and talking led us to consider what many of our friends and relatives thought was the polar opposite of clear thinking. We love to travel. Vacations are expensive. Our brilliant idea? What if we were to teach abroad? By this time both Cayden and Amanda were well out of the woods medically (previous post), and we were now empty nesters. The boys were busy doing whatever it is that 20 somethings do. And on average, we didn't even see our extended families but once a year. We had paid off our debt a bit earlier than projected (by selling much of our accumulated stuff).  Our emergency fund was in the bank. "If we sell our house and move abroad," we mused, "we'll have Zero Debt!" What the heck. We decided to go for it.
We got ourselves signed up with a recruiting company and shortly after put our house on the market. It wasn't long before we received a very appealing job offer from an international school. Lacking overseas experience, we expected our search would last awhile. It was our good fortune to have received the offer after just a couple of of interviews. Our new jobs would include an increase in salary from our public school positions, housing, annual round trip airfare for both of us to our home of record and outstanding healthcare benefits. Little did we know at the time that we had pulled off a Trifecta of Life Hacking: Housing, Tax Advantaged Income and Travel. (Heck, we didn't even know what hacking was, yet,) Pretty cool, huh? We thought so.
Shortly thereafter, we had an offer on our house, only there was one problem –  our house would close before the end of our contracted school year. Yikes! Our plan was to be overseas for at least 6 years. Where were we going to live for just a couple of months? We needed to sell our stuff!  We were so ready to just unload it all. Luck continued to be on our side when some acquaintances from our church (now very dear friends of ours) offered to let us stay with them.  We moved into their furnished mother-in-law apartment with just 2 ½ months of school remaining and lived there until we finished out the school year. The quaint accommodations were small but lovely. Oh . . . and I should mention . . . the house was on a beautiful lake. Talk about all the pieces falling into place.
One Part Luck, Two Parts Good Thinking
Before we left the US, we had fortunately set ourselves up on the path to FI. Our teacher's retirement system required teachers to withhold 5% to 15% of their pre-tax salary. At least we had been maxing out our teacher's retirement program. Upon retirement, this plan would provide access to the invested funds.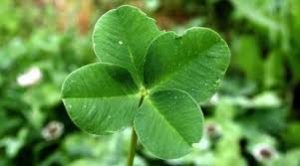 We had small Roth IRAs, but we were pretty fuzzy on our understanding of the nuances of investing (actually downright pathetic and confused). After realizing that we'd made some poor decisions in buying just single stocks,  we did our "homework". As a result, we ran across some investment advice that made good sense. Andrew Hallam, who had been an international teacher in Singapore, wrote a book we found called The Millionaire Teacher. It was a good start and set us on our "investment way". We soon discovered that people were actually blogging about this stuff and realized they reinforced Hallam's ideas. People like Mr. Money Mustache, Go Curry Cracker, JL Collins, Mr. 1500, and Millennial Revolution started appearing on our radar. They provided us with more motivation and strategies to accelerate our journey. Mr. Money Mustache, recently featured in a PBS news hour broadcast, was a huge influence as was JL Collins. Jim's book, The Simple Path Wealth is a must read for anyone aspiring to reach financial independence. We recommend it to anyone who will listen to us talk about FIRE. It's one of those books you'll read multiple times just to make sure you "really get it". 
By the time we left our public school jobs to head overseas, our lump sum was nothing to sneeze at, even with the poor returns and high fee structure. So, upon separation from our state system, we learned we could take our money out of the state plan. We jumped at the opportunity to roll over our funds into higher yielding IRAs.  We also decided to max out our current retirement options. With a lot of mentoring from the bloggers we've followed (many who have now become friends since Chautauqua), and despite our late arrival on the FIRE scene, we have reached our FI number. We'll both be "RE" at the end of the school year.
Oh Yeah…That Overseas Post
Where did we go, you wonder? We ended up at the American International School in Lagos. No, not Portugal…Lagos, Nigeria. As you might imagine (or be thinking), the responses from friends and family ran the full gamut: "Why Nigeria?" and "Oh my God. Isn't it DANGEROUS there??!" or "Are you gonna live in a hut?" with some added snickering. To be sure, living in Nigeria has had its share of inconveniences, issues and challenges (Remember Ebola, anyone?? We were there!).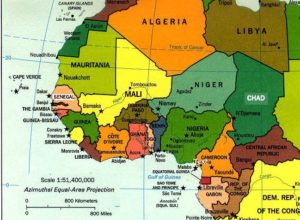 The truth is that the standard Nigerian greeting, "You are welcome" and the positive attitude of the Nigerians has always made us feel welcome. This has been our home for nearly six years. 
We have sincerely enjoyed living and working in Nigeria and have loved our careers as educators. Despite the joys that come with working with young people and those who teach them,  I am very much looking forward to the change of pace and the increase in self-directed activities that retirement will bring. I am equally aware of my internal need to spend my time doing things that are meaningful. I am ready to leave my job behind but I am not ready to leave behind my purpose.